Giorgi Metivishvili, MD
Medical Director, Palliative Care Unit, Cancer Prevention Center, Tbilisi, Georgia

Fellow, International Palliative Medicine Fellowship Program, Institute for Palliative Medicine at San Diego Hospice

Dr. Metivishvili is currently a Physician in the Palliative Care Unit of Cancer Prevention Center, in Tbilisi, Georgia.
Giorgi was a surgeon-oncologist at the National Cancer Center, Tbilisi, Georgia from 2002-2005. Among many of his achievements he has completed many intense courses in regards to pain management of incurable patients in terminal state of diseases, clinical transfusion at the Institute of Hematology and Transfusion, and symptom control and management. He has also published many articles on the research on cancer patients and distribution of information regarding diagnosis, first experience of clinical palliative care of onco-incurable patients and reasons for incorrect managing of advanced cancer pain. He also has articles on the side effects of Opioids and gastrointestinal tract symptom control for palliative care for cancer patients.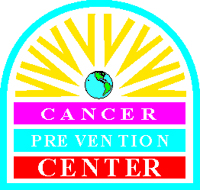 Acitivities Giorgi is Involved With
Activity 1
Activity 2
Activity 3
Accomplishments
Accomplishments 1
Accomplishments 2
Accomplishments 3
Publications
Publication 1
Publication 2
Publication 3
Selected Presentations
Presentation 1
Presentation 2
Selected Resources
Read About Other International Fellows
Subscribe to IPCRC.net
New videos and content are released weekly. Be the first to know and share with your colleagues.
IPCRC.net Newsletter
Or text 22828 to "TreatThePain" to join our email list
RSS FEED: RSS Feed
Follow us on:
Donate to the IPM International Programs
Donate to the IPM International Programs
Partners generously supporting the International Palliative Medicine Fellowship Program: